Senior Software Development Engineer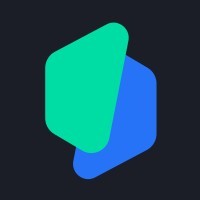 Wagetap
Software Engineering
Remote
Posted on Tuesday, August 18, 2020
Wagetap is a VC-backed early-stage startup on a mission to elevate people's finances through innovative financial products.
Today, over 50% of Australians live paycheck to paycheck without access to savings to help smooth out the inevitable bumps life throws at us. Millions of Australians resort to unsustainable, short-term solutions such as payday loans, consumer credit and credit cards to make ends meet.
At Wagetap, we build a mobile app that allows everyday Australians access up to $500 of their wages at any time and manage payments for up to $600 of bills. We aim to help Australians gain back control of their finances and get out of the debt cycle.
Wagetap brings together a team of entrepreneurs with backgrounds in tech, product, finance and investments, and has significant venture capital backing. Our goal is to change the status quo and bring fairness to the Australian financial landscape.
About the role
With us, you'll have the opportunity to build great software from scratch, make critical technical and architectural decisions, and have some fun along the way!
We think great engineers are proactive and build with the customer in mind. They think about the impact of their choices, for today and the future. They know they'll make mistakes, and look for ways to protect against that. They want to learn and improve. They are looking for future growth, be it a deeper technical role, the management path or leading the product process. If that sounds like the type of engineer you are or want to be, we want to hear from you.
You have:
An entrepreneurial mindset and you enjoy moving quickly to solve problems

A passion for building great software from the ground up
Strong design skills; can split up a problem logically, and work on the parts independently
3+ years of software development experience
Practical experience of CI/CD
Practical experience with the API of at least one commercial cloud (AWS/Azure/GCP)
Relevant Computer Science Degree (or related field) Bachelor's or Master's
Nice to haves:
Experience designing customer-facing APIs (REST or GraphQL)
Experience operating and maintaining a production service
Wagetap's Tech Stack:
AWS (AppSync & Amplify)
Javascript/Typescript
React & React NativeAnd there are more choices to make, and you will be vital to making them
Want to get the best learning experience an engineer can get? Want to take control and be free to do your best work? We're growing rapidly, and we would love you to join us!