Lead Data Scientist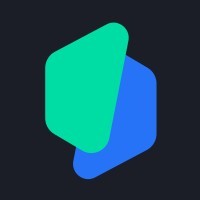 Wagetap
Data Science
Remote
Posted on Monday, May 15, 2023
About Wagetap:
Wagetap is a mobile app that allows users to access their wage on demand. We're a cheaper, ethical alternative to payday loans. We're backed by Rocket Internet (Europe's largest VC), and we were part of the Y Combinator program (W22 cohort). Wagetap is led by Mitchell Stevens (ex-BCG, MBA, qualified solicitor, CPA) and Declan Conlon (Ex-Atlassian, ex-AWS, CS at Cambridge).
About the role:
Wagetap aims to put people in a better financial position. We are looking for someone to take the lead on our internal data science platform, accelerating improvements that drive everything in Wagetap and make our customers successful. You'll be responsible for our overall data science strategy, building/improving/maintaining our credit models and loan portfolio performance, and all associated behavioural models. You'll need to work in a highly collaborative way with everyone in Wagetap, and will need to support our data-driven culture by communicating complex concepts effectively with the clear use of data visualisation.
We think great data scientists are proactive and build with the customer in mind. They know working with data about human behaviour is complex and requires thoughtfulness and compassion. They want to put the customer in the best possible financial position they can. They think about the impact of their choices, for today and the future. They know they'll make mistakes, and look for ways to protect against that. They want to learn and improve.
We have an office in Sydney, but remote working is supported - we have team members across Melbourne, the Gold Coast, Vietnam, and Phillipines!
Your experience:
4+ years experience in the practical application of data science to real-world problems
Deep understanding of one or more ML techniques (GLM, GBM, XGBoost, SVM, ..) for predictive modeling
Intermediate programming skills in one of Python/Scala/Javascript/Typescript/R
Intermediate SQL knowledge
Experience working with production ML systems and how to effectively monitor ongoing performance
Strong visualisation skills to present complex data relationships
(Optional but valuable) AWS experience and practical use of S3/Glue/Athena/IAM/Sagemaker
(Optional but valuable) Data management at scale with high-dimensionality, sparse datasets.
Your responsibilities:
Your responsibilities will include the following, but as an early-stage, super high growth startup, there is always the potential to expand into other areas.
Own Wagetap's data science strategy
Understand our customers and build new financial tools to help them
Build new credit models and behavioural models, and improve and extend Wagetap's existing models
Manage loan portfolio performance
Ad-hoc analysis and visualisation of business data
Coach and mentor our engineering and data science teams on data management, analysis and machine learning
Compensation
Salary of $150-200k AUD(depending on experience), plus equity
How to apply
Please send your resume and cover letter to [email hidden].